MOBSIZE Decoration & Furniture
MOBSIZE, established in the second quarter of 2011, provides decoration service for several retail places such as offices, restaurants and homes including primarily stores. It satisfies the needs by converting raw material into decorative forms through teams of expert engineers and architects and skillful masters.
MOBSIZE, which Mr. Atilla Bıçakçı founded via his experience and successes that he obtained from the family company having 45 year history, is the "New established, Professional" firm of the furniture and decoration sector with its factory having machinery park in an area of 8000 m2 equipped with latest technology, with its employees close to 100 and with its suppliers manufacturing any kind of material from furnishing to accessory.
As MOBSIZE, we always focus on more innovative aesthetic, functional and ergonomic solutions by taking support from our rich portfolio assuring confidence to you and from innovations which will shape the future.
Our expert staff is carrying out our business professionally with our understanding of fast, innovative and flexible service, and we become a solution partner on which our customers rely in every project.

Retail Trade & Arts / Culture Magazine
Purple White is culture, art and retailing magazine issued within the scope of MOBSIZE. Content of the magazine consists of current news regarding culture, art and retail sector. The magazine, hosting guests from both art world and also retail sector, reunites with readers in every three months.
January 2016 / Issue 8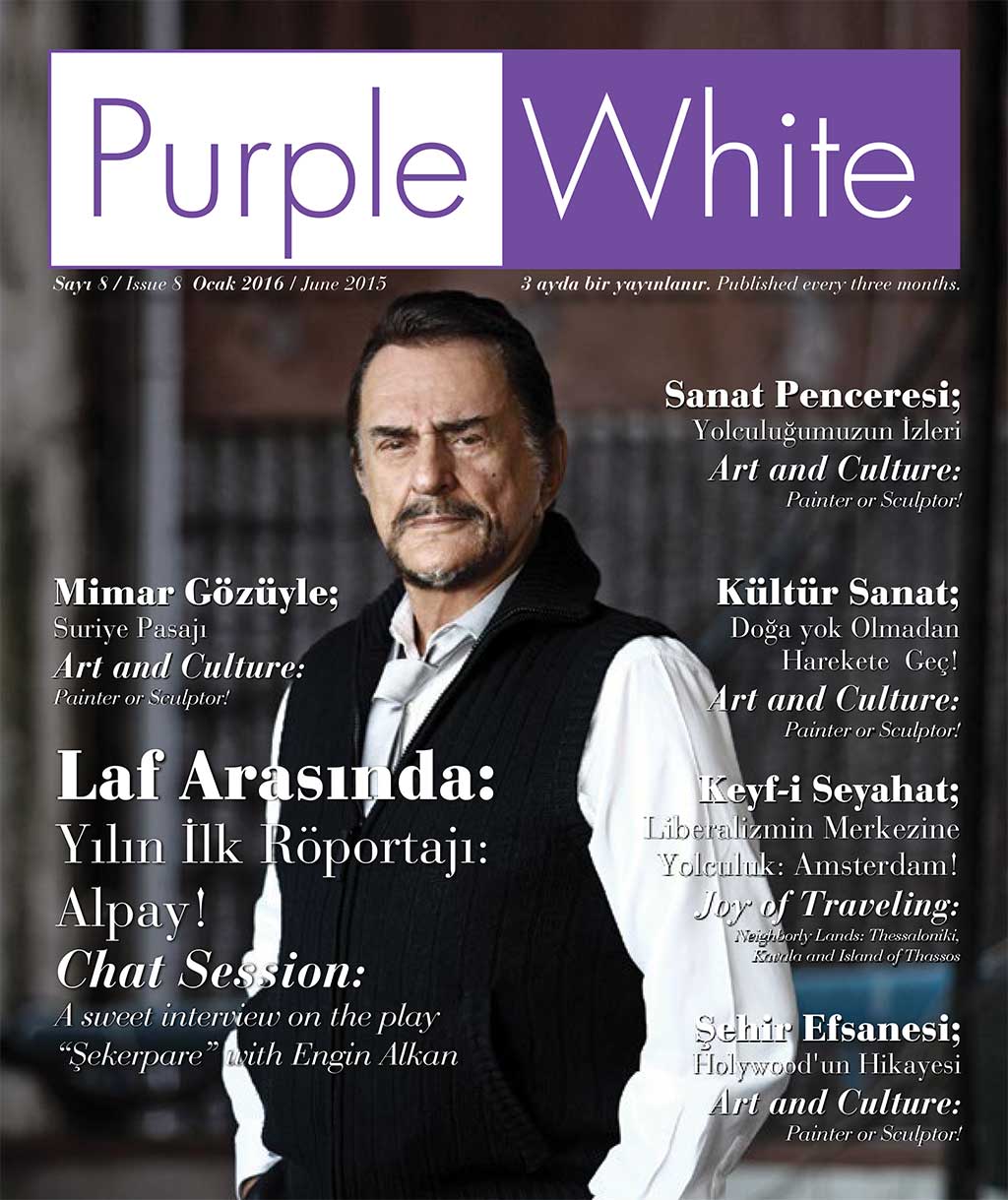 İmtiyaz Sahibi :
MOBSIZE Dekorasyon ve Mobilya İmalat San. Tic. Ltd. Şti. adına Atilla Bıçakcı
Editör :
Zeynep Ebru Bıçakcı
Editör Asistanı :
Ayla Baran
Ek Editör :
Özlem Özgür Özcan
Tasarım :
Koloni
İletişim :
info@kolonireklam.com
Yeni Mah. Galeri Cad. No: 14/1 C Blok
34250 Küçükköy G.O.P Istanbul - Turkey
T : 0 212 479 05 46 (pbx)
F : 0 212 479 05 82